David Brian Stuart: Founder and Guy in Charge.
David Brian Stuart is the Founder and Executive Producer of Improv Playhouse, the suburban based theater and training center (est. 2000; Libertyville/Highland Park) where several hundred adult/youth students engage in improvisation/comedy studies, musical theater and film making. David is a proud member of SAG-AFTRA (Screen Actors Guild-American Federation of Television Radio Actors). Additional association memberships include NATAS (National Association of Television Arts and Sciences) and IFP (Independent Feature Project). He has been involved in producing and casting independent films most recently holding the title Associate Producer-Casting Director of the Emeritus Production, festival winning feature, "Killing Poe" (Matt Bush, Julianna Guill, Cyrina Fiallo, Sunkrish Bala). Voiceover and on-camera credits include Sears, American Homes, Oscar Meyer, and R. C. Johnson (A Family Company). BFA Directing degree from SIU-Carbondale School of Communications. Mentored in improvisation by Players Workshop of the Second City founder Josephine Forsberg, who nurtured the talents of IO's Charna Halpern, Bob Oldenkirk, Harold Ramis, Bill Murray, Dan Castellaneta (Homer Simpson), George Wendt and Shelly Long. Second City Conservatory graduate and additional training from the legendary, late Martin DeMaat, Mike Gellman and Norm Holly. David and his staff members have personally coached and led leadership and team building workshops for a plethora of Fortune 500 companies and their head honchos. Co-taught adult improv workshops with David Murphy (O'Connor Casting and The Green Room) during Players Workshop years. Movement studies with Plasticene's Dexter Bullard. Musical Improv with Nancy Howland Walker. Regular improviser with IP Touring teams. Favorite performance roles ( behind a microphone) include the voice of David Hassid in the NY Times Bestselling radio drama series, Left Behind Literature. Regular ensemble member of Unshackled, longest running radio drama in airwave history, directed by Tim Gregory, produced by the Pacific Garden Mission-Chicago, allows David to pull off a Robin Williamesque pallete of voices. Recently played George Bailey in IP's "It's a Wonderful Life". Sam Spade in "Maltese Falcon". Directed Joesphine Forsberg's "The Gathering". Coached IP House Teams "Tjherapeutic Funtillectuals" and "Lost Not Stolen". He is also an active acting coach in the Chicago region.
Little Known Fact: He is affectionately called The Grand Poobah.
---
Mason Absher : TYA Creative Director, Actor

Mason Absher is thrilled to be team leading the TYA program at Improv Playhouse! Hailing from the great state of Indiana, Mason has been all over the Chicago theater scene. He was last seen in The Eight: Reindeer Monologues by Jeff Goode as well as being a resident actor in the previous season of Improv Playhouse's TYA program. Mason also works as a sound designer. Some favorite design credits include A Steady Rain by Keith Huff, Spike Heels by Theresa Rebeck at The University of Indianapolis (his Alma Mater), The Vagabond's Bridge world premiere of The Playground by Chelsea Anderson, and Doubting Thomas at Clockwise Theatre.
---
Colby Adams: Music Director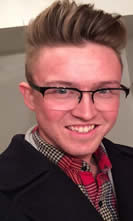 Colby Adams, a musician from the time he was eight, was born and raised in Omaha, Nebraska. He graduated with a Bachelor of Arts degree in Ethnomusicology from Moody Bible Institute in Chicago, IL. During his time at Moody, he directed the Voices of Praise Gospel Choir and was the Event Pianist for Kenmare Catering and Events. Prior to Moody, he had studied Music Direction for Musical Theater at Columbia College Chicago, collaborating with notable music directors such as Roberta Duchak, Phillip Caldwell, and Andra Velis Simon. He has traveled the world engaging the musical arts of various cultures within Scandinavia, China, Brazil, Tanzania, Kenya, and Canada, ultimately hoping to use various musical genres as a gateway to reach the hearts of people all over the world. Colby credits his music teachers from Junior High and High School for inspiring his passion for music today. Therefore, he is eager to work with the youth at Improv Playhouse so that they may discover the wonderful gift of music in new and exciting ways!
---
Stephani Bakus: Fashion & Modeling Camp Instructor
Chicago-based model Stephani Bakus was scouted at age fifteen by an international modeling scout, and is currently the face of Mixxi G. Accessories. She has also worked for Redken NYC, L'Anza Healing Haircare, and Ulta Cosmetics, as well as having walked the runway for countless designers during Chicago Fashion Week. Stephani was recently featured as Tiara Magazine Supermodel of the Year and nominated for Chicago Model of the Year in 2014. Stephani is also a spokesperson for Live Out Loud Charity for suicide prevention. In addition to her modeling career, Stephani is a recording artist, dancer, journalist, fashion contributor, and actress.
---
Ishita Bhama: Improv Coach
Ishita grew up singing, dancing, and acting! She is currently at Loyola University Chicago getting her B.A. in Theatre and even had the opportunity to train at the London Dramatic Academy for a semester. She loves it all, but improv has a special place in her heart! She first started improvising when she was a sophomore in high school when she joined Adlai E. Stevenson High School's Failed Presidential Candidates. She is now a three year member and the Co-President of Loyola's improv team, Loyola Latchkey Kid with whom she performs with at the pH Comedy Theatre every Thursday night! She also loves improvising on her three-lady improv team The Third Wheel Gone M.I.A. Ishita continues her improv training at the Annoyance Theatre and is absolutely loving every single silly second of it. At the Improv Playhouse, Ishita played on the college team Alma Mudder and often played with Battlefield Smurf. She has Teacher Assisted Youth Theatre classes and Musical Theatre camps at Citadel Theatre as well taught and Directed the Improv Camp at the Improv Playhouse. Ishita loves teaching so much that after graduating with her Theatre degree, she is on to get her Master's in Elementary Education!
Little Known Fact: Ishita has lived in 8 different places while growing up! She is a woman of the world!
---
Diane Christiansen: Acting Coach
Diane Christiansen began coaching actors in 1992. This year, CHILDREN IN FILM lists her as the "#1 Top Rated Acting Coach in Hollywood" for kids and teens. She was also named "One of the Top 3 Acting Coaches in Hollywood" by the YOUNG PRESIDENTS ORGANIZATION in NYC. The last three years, Diane was voted "One of the Top 10 most effective Coaches in Hollywood" by Actors Access . Recently selected to appear as Acting Coach on Hit Reality TV shows, "FAKING IT" and Danny Bonaduce's "MY KID'S A STAR" ON VH1. A graduate of the Strasberg Institute, she was mentored by Academy Award Nominee, Sally Kirkland and the late Joseph Bernard. She has appeared with the Rockettes at Radio City Music Hall in NYC; danced with Siegfried & Roy in Las Vegas and on NBC TV specials, she has been featured on the Merv Griffin Show and hit series "Vegas". As a TV & Film actress she has worked with Angelina Jolie, Corey Feldman, Adam West, Orson Welles, Stacy Keach, Pia Zadora, Ann Margaret, Jon Voight, Dom DeLouise, Joan Rivers, Robert Urich, Billy Zane & Fred Durst. .2011 - 2014 WINNER - Backstage West's Readers Choice Award - voted - BEST ACTING CLASSES FOR KIDS & TEENS!!
Little Known Fact: When Diane turned 18 she began a world tour with the Rockets!
---
Nicole Frier: Improviser, Actor, Coach
Pittsburgh native Nicole Frier draws on her study of the human condition for her character work. After earning a BA in Psychology (MCL) from the University of Notre Dame, she completed an MA in Social Science at the University of Chicago. She specialized in the Anthropology of Food, particularly how we brand ourselves and mark celebrations through comestibles. She's a lyrical pro, and is skilled at rap and music improvisation. A graduate of both the iO & ComedySportz training centers, Nicole has performed at the Chicago Improv Festival and Sketchfest. Favorite improv and sketch teams include Funny Bones Improv, Happy Karaoke Fun Time, and ComedySportz's BattleProv. Nicole's corporate work has focused on customer service and training. Improvisation is indispensable there, as well as with her busy young boys at home. At the Improv Playhouse, you can find Nicole on the travel team and onstage. She is represented by Ambassador Talent in Chicago.
Little Known Fact: Nicole sang in a cover band in Illinois, danced hula in Indiana, was drum major of a marching band in Pennsylvania, and sat on a killer whale in Ohio.
---
Seth Lilley: TYA Creative Director, Actor
Seth Lilley holds a B.A. in theatre from the University of Hawaii at Mānoa. Spending his formative years in the islands, he has been educated in a both the eastern and western theatrical traditions. While in Honolulu, he also performed with 'Ōhi'a Productions in their island-wide school tour of Superhero Smarts, an educational production focusing on the STEM initiative. Since moving to the city of Chicago, he has become a company member at The Cuckoo's Theater Project and performed at a number of regional venues. Show credits include The Pillowman (TAG, Hawaii), Spring Awakening, (MVT, Hawaii), and Mr. Marmalade (Cuckoo's Theater Project, Illinois). Seth is ecstatic to be serving the Chicagoland area with Improv Playhouse in their upcoming season!
Little Known Fact: Seth has a Black Belt in Tae Kwon Do.
---
Madelyn Miller: Film Instructor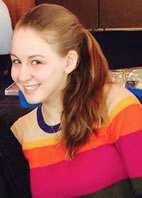 Madelyn Miller is a senior at New York University pursuing a BFA in Film and Television with a double major in Spanish and a minor in Dramatic Literature. Her focus in the Film and Television program is television production, development and writing. A Glencoe native, Madelyn graduated from New Trier High School, where she was heavily involved in acting, musical theatre, choir and vocal jazz. Her love for film probably began to take root when she was the sole member of Video Documentary Club at Glencoe's Central middle school. In her studies at NYU Madelyn has written, directed and edited numerous video projects, including short narratives, a parody video sketch, and a spec commercial. She has interned for the CBS show "Elementary" and works as an office assistant for a professional theatrical lighting designer in New York City. Some exciting recent experiences include shooting a film on Google Glass and working as a production assistant on a pilot/presentation reel for an upcoming daytime talk show. Madelyn has a huge passion for comedy. She studies improv at both Chicago's Second City and New York's People's Improv Theatre, and dreams of one day writing for comedy television. Madelyn is also entering her fourth year of employment at Highland Park's Renaissance Place Cinema where she's worked during her last years of high school and on school breaks throughout college, so come say hello if you see her at the box office!
---
Adam Mizner: Film Instructor
Adam Mizner is a production/post-production audio specialist and filmmaker based in Chicago, IL. Adam was born in Rockford, Illinois and obtained his Associate of Arts with Honors at the local community college Rock Valley College. He also earned a Media Specialist Certificate from the school before transferring to Columbia College Chicago in 2011. It was there Adam graduated with a Bachelor of Arts degree in Audio Arts and Acoustics while focusing on Audio for Visual Media. While attending school, Adam worked as a production and post-production sound mixer on numerous student, independent, and commercial film projects. Since graduating, he has worked on Columbia College Chicago's "Shoot Your Spot Shot", feature length films "HUNTER" and "Dearest Jane", a promotional live event for the French clothing company Hermes, as well as work on multiple independent short films. Adam has taught multiple Improv Playhouse Film Intensives and Film Camps for Improv Playhouse in Libertyville and Highland Park.
---
Jessye Grace Mueller: Improv Coach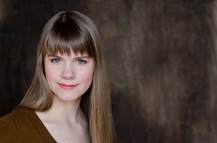 Jessye Grace Mueller is an Improv Playhouse Touring Company member, a Director of the IP Improv and Theater Games Day Camps in Libertyville, and has had the pleasure of directing the Improv Playhouse Junior, Teen, and College Ensembles as well as instructing many of our students. A graduate of Indiana University, Jessye has a BA in Theatre and Drama, and has been improvising for over 13 years. Jessye is a graduate of the Conservatory at the Second City Training Center in Chicago, a company member of Improvised Jane Austen (Bughouse Theatre) in Chicago, and a member of the improv ensemble The Dewey Decimals. She is an alumnus of the Second City Youth and Teen Ensembles, the Improv Playhouse Teen Performance Ensemble, and the Piven Young People's Company. She has also studied with New York University's Tisch School of the Arts, Experimental Theatre Wing. Recent credits also include Call Me Never as a contributing writer and cast member for the Annoyance Theatre Triple Feature.
Little Known Fact: Jessye was featured on the fashion blog CollegeFashion.net, wherein she described her style as "Eclectic, Put-together, Grandma!"
---
Jillian Elizabeth Mueller: Improv Coach
Jillian Elizabeth Mueller serves as Improv Playhouse's Director of Improv and Theatre Games Day Camp, and is also a member of the IP Touring Team. Jillian has been an instructor at IP for over six years. She frequently instructs the Beginner and Intermediate for Teens class, and has also directed the Teen Ensemble and College Team. She has been studying and performing both improv and sketch comedy for over eleven years, beginning her training at Improv Playhouse, and going on to train and perform with the Second City Teen Ensemble and Piven Theatre Young People's Company. Jillian holds a B.F.A. in Theatre from the University of Illinois at Urbana-Champaign, and is a graduate of the Second City Conservatory. She has trained at institutions such as Second City, iO Chicago, and New York University's Tisch School of the Arts, Experimental Theatre Wing. A Chicago improviser, she currently performs with One Group Mind's, "Partyin' Yossarian," one of the organization's founding teams. She also performs with "The Masterpiece Players," and two-person improv team "Watson." In addition to performing in Chicago, Jillian also serves as a director for The Titanic Players at Columbia College. In recent years, she has also directed theatre classes for the University of Illinois Laboratory High School, and for two years coached Titanic Players UIUC's Team "Swivel Hip." Past sketch and improv shows at Donny's Skybox at the Second City include "The Masterpiece Players Present: Improvised Masterpiece," "Man on a Ledge," and "Everybody Hurts." Favorite past productions include, "Call Me Never" at the Annoyance Theatre's "Triple Feature" in which she both wrote and performed, Comedy Sportz Rec League 2011, Del Close Marathon (2006), Chicago Sketchfest (2011 and 2006), Titanic Players: Team Kaboot, Spicy Clamato, and Debono: Musical Improv.
Little Known Fact: Jillian loves to freestyle rap, and has been known to break it down both on and offstage, yo.
---
Mary Nicholas: Director and Choreographer
Mary Rose Nicholas earned her degree in Vocal Performance from Illinois Wesleyan University, where she also studied acting, dance, writing, and directing. At school, she performed extensively in plays, operettas, and operas, and directed several student cabarets. Upon graduating, she toured elementary schools across the Midwest in a production of Aladdin. She has assisted on musical productions in elementary schools and community theatres across the Chicago suburbs. Mary has directed and choreographed for the Improv Playhouse Highland Park musical theatre summer camps, Showstoppers, and Broadway Bound casts.
Little Known Fact: Mary can recite the first chapter of Harry Potter and the Sorcerer's Stone from memory.
---
Abby Pajakowski: Improv Coach
Abby Pajakowski is a multidisciplinary performance artist based in Chicago. She has performed with her improv team, Get Quick, at various theaters including The Annoyance, iO, and The Playground. She is also a working clown, studying under Dean Evans and Adrian Danzig and has performed her two-person clown show, The King, all around Chicago, recently at The Neo-Futurarium. Abby loves creating communities for new, risk-taking work and is a founder, producer, and performer in Potluck, a monthly variety hour at The Frontier. Abby has taught acting, improvisation, and devising at NHSI Theater Cherubs program and Mudlark Theater Company. She is a graduate of Northwestern University with a B.A. in Theater with a concentration in Adaptation and Devising.
---
Skylar Reinhard: Director
Skylar Reinhard is a graduate of Carthage College. At school she studied Theatre Performance and Communication, and always had the intention of going into directing children's theatre. She has previously worked at the Gurnee Park District, Buffalo Grove Park District, Round Lake Park District and Glenview Park District, and The Music Theatre Company. Along with directing, Skylar also does Social Media for IP, and somehow finds time to work box office at Metropolis Performing Arts Centre. Some of her favorite credits include: Alice in Wonderland (Director, Carthage), Legally Blonde the Musical (Enid), Romeo and Juliet (Prince), No One in the World (Gayla).
---
Jeremy Schaefer: Improv Coach
Jeremy Schaefer is a tall, curly haired explosive device and when he steps up to a mic it is like lighting a match. His cutting observations and sarcastic witticisms fly like shrapnel. Sounds dangerous? Maybe. Exciting and hilarious? Absolutely. If you haven't guessed, Jeremy is one talented dude, having graduated from Illinois Wesleyan University with a BFA in Theatre. In addition to his undergraduate training, he has trained at Improv Olympic and The Annoyance with Susan Messing and is a founder of the Blind Mice Trio, an improv comedy group. He presently tours with Storybox, an improv comedy educational ensemble through Urban Gateways. He improvises regularly with Storybox Theater, pH Productions, The Improv Playhouse, Laugh Out Loud and The Blind Mice Trio. He's also worked with First Folio Shakespeare Festival in Comedy of Errors, Janus Theatre's Laramie Project, and multiple projects with The Big Picture Group. for his "day job" Jeremy is the Marketing Director at Imagination Theater. Jeremy has also performed his stand up comedy act in venues around Illinois and London.
Little Known Fact: In addition to his Theatre degree, Jeremy has a B.A in Religion (and he still is a hysterically funny guy!)
---
Britta Schlicht

: Director and Choreographer
Britta Schlicht is thrilled to work with the Improv Playhouse team as a youth musical theatre director and choreographer! A new resident to the Chicago area, Britta recently concluded the 2014-2015 school year at Carmel High School in Carmel, IN where she had the pleasure to serve as theatre educator and director for the last year and a half. Britta earned her Bachelor of Science degrees from Indiana University-Bloomington in secondary theatre and English education, graduating with highest honors in May of 2013. There, she was awarded the distinction of University Founder's Scholar, reflecting her passion for and drive in education. Outside of school, Britta has worked as choreographer, dance instructor, and theatre teaching artist at the Children's Theatre of Madison for the last six years in her hometown of Madison, WI. Having danced for 21 years and acted for 18, Britta has also pursued performance of her own and has been seen on stage with various theatre companies in the Madison and Bloomington areas in some favorite shows including "A Chorus Line", Chicago", "Anything Goes", "Les Miserables", and "Rent". Most recently, Britta was featured in MadKap's workshop of the new speedway rock musical "Helldrivers of Daytona" in Skokie, IL. Britta could not imagine a life without the arts and performing arts education, and is beyond elated to be pursuing this important craft with the Improv Playhouse Theatre.
---
Jeremy Sender: Improv Coach and Film Instructor
Jeremy Sender is a filmmaker and comedian based in Chicago. He earned a BFA in film production from Emerson College, and has since worked with companies including The Jim Henson Company, A&E, The Biography Channel, Lifetime, 20th Century Fox, FYI, Buzzfeed, and Maker Studios. He performed on a house improv team at the Upright Citizens Brigade Theater in Los Angeles before migrating to the Midwest. He now performs on the ensemble at the Under The Gun Theater, and studies at the iO and Annoyance Theaters. He recently built a desk from scratch and is very proud of himself.
---
Shane Tarplee: TYA Creative Director, Actor
Shane Tarplee is one of our pioneer artists having been cast with Improv Playhouse Theatre for Young Audiencesince their first production. He is excited to be a part of the official Improv Playhouse TYA team. Following his graduation from Bulter University-Indianapolis with a BA in Theatrical Performance Shane traveled to Chicago in pursuit of his artistic career. Shane is the consummate craftsman with skill sets ranging from acting to tech expertise. He has become a staple member of the traveling musical tales and he is overjoyed to continue his trek with the company in the capacity of Associate Creative Director.
---
Elise Tokars: Fashion & Modeling Camp Instructor
Elise Tokars is a full-time student at Miami University and has been modeling for 4 years now. Her interest in modeling began when she enrolled in the Improv Playhouse model camp as a junior in high school at Adlai E. Stevenson High School. Two months later, she modeled in her first show with Live Out Loud Charity, a suicide prevention charity. She has modeled runway for various Chicago designers over the years through this charity and has taken various runway classes to continue improving her walk. After much experience, she has decided to take her modeling career to the next level. She has just recently completed photo shoots with photographer Derek Tokarzewski and modeled for Akese Stylelines, a Chicago designer with African influences. Next spring she will be studying abroad in Paris for 6 months where she intends to model internationally.
---