Partnering with Educators. Engaging Students. Integrating STEAM and the Common Core

Mission
Improv Playhouse Community Outreach and Education has established a regionally renowned Theater for Young Audiences program. We are committed to engaging students and enhancing communities through the performing arts. We strive to highlight the importance of imaginative thinking, giving children the opportunity to solve problems on their own volition. Our entertaining, musical shows bring well-known stories to life to teach children valuable lessons of respect, fairness, and initiative.
OUR PROGRAM

Our veteran cast of professional actors will bring these programs to your venue or school!

We have performed everywhere... from the corner of a hallway all the way to a 500 seat auditorium. No space is too large or too small!
Summer

Programming

Three Little Pigs

Emperor's New Clothes

Gulliver's Travels

Fall

Programming

Stone Soup

Spring

Programming




Year Round Programming

Anti-Bullying/PBIS Programming

We combine a little improv comedy with a few tips to keep your school positive and bully free. We also allow a brief discussion at the end for students to ask questions and share any relevant experiences.
Contact US
Shane -Creative Director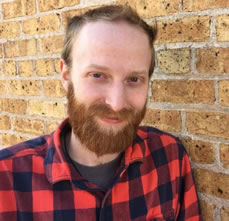 To book a program for your students email us at improvplayhousetya@gmail.com or
call 847-968-4529.