Thanks for a Great Summer!
2019 SUMMER CAMPS...Coming soon!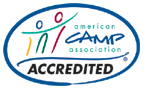 IMPROV COMEDY - MUSICAL THEATRE
ACTING - DRAMA
FILM MAKING - FASHION and PRINT MODELING
(Before and After-Care available for all camp sessions)
Please look to our Policy Page for Document Requirements and Camp Discounts
Deposit due at enrollment: Full day camps, $150.00 PER CAMP
Half day and one-week camps, $75.00 PER CAMP
Full tuition required two weeks prior to first day of camp season.
$25 fee will be added after this date.
CAMP DISCOUNTS & POLICIES HERE
FULL PAYMENT: Must be received no later than 2 weeks prior to camp season, required in full for any posted discounts and for your camper's participation in any camp session.
REMAINING BALANCE DUE: 100% of the remaining balance due is automatically charged to the credit card on file on the camp's due date.
REGISTRATION AFTER DUE DATES & LATE FEE: Any registrations received after camp balance due date must be paid in full at the time of registration and must pay an ADDITIONAL $25 LATE FEE for each camper registered. No discounts apply to late registrations or registrations following the full payment deadline.
CAMP SCHOLARSHIP APPLICATION HERE
(1-Week Session) Audition Showcase Pre-Camp
LIBERTYVILLE:
HIGHLAND PARK:
(2-Week Sessions) Session 1 Session 2 Session 3 Session 4
LIBERTYVILLE: 6/11 - 6/22 6/25 - 7/6 7/9-7/20 7/23 - 8/3
HIGHLAND PARK: 6/18 - 6/29 7/2 - 7/13 7/16 -7/27 7/30 -8/10
Full Day 9:00-3:00pm
Half Day Noon-3:00pm Only
MUSICAL THEATRE DAY CAMPS
$285 1-Week Audition Camp
$285 Broadway Bound & Half Days
$575 Two Week Camps
Camper families have the option of registering their child for full day camps should they fall within the Broadway Bound ages and are registered with a sibling or friend. We are intentional regarding developmentally appropriate camp age groupings. Broadway Bound Campers are combined with full day campers for their showcases which take place the last day of camp.
LOCATION
DESCRIPTION-AGES-GRADES
SESSIONS &TIMES

Libertyville

Copeland Manor School

801 7th Ave

Libertyville

AUDITION SHOWCASE 4th-9th >>>>

_____________________________

BROADWAY BOUND 1st-3rd >>>

SHOWSTOPPERS 4th-8th >>>

(1-wk Only) 9:00a-3:00p

____________________________

Noon-3:00p each session

9:00a-3:00p each session

Highland Park

Highland Park Community House

1991 Sheridan Rd

Highland Park

AUDITION SHOWCASE 4th-8th >>>

______________________________

BROADWAY BOUND 1st-3rd >>>

SHOWSTOPPERS 4th-8th >>>

(1-wk Only) 9:00a-3:00p

_____________________________

Noon-3:00p each session

9:00a-3:00p each session

Round Lake Beach

Round Lake Beach Cultural and Civic Center

2007 Civic Center Way

Round Lake Beach, IL 60073

BROADWAY BOUND 1st-3rd >>>

SHOWSTOPPERS 4th-8th >>>

Noon-3:00p each session

9:00a-3:00p each session
Improv Playhouse Audition Showcase Camp

is all about Acting, Dance & Pop-Rock Vocal Technique. This one week camp is the first Ensemble Showcase Option of your triple threat summer at Improv Playhouse. Receive a T-shirt and perform in a showcase with pro-orchestrated trax, our unique customized script, incredible staff, and you're ready to go to that next audition...or just have fun!!

The rest of your IP-Summer includes a diverse selection of 2-Week Musical Theater Camps. All will showcase Broadway style with concentrations in acting, voice, choreography and dance, sparking a young person's imagination, building their communication skills and instilling a sense of discipline, responsibility and dedication. Final performances are generally on the final Thursday and Fridays! Performances will be held on our local stages at the camp facilities. Unless otherwise noted: Our FULL DAY Music Theatre Camps serve campers grades entering 4th - 8th, with HALF-DAY options for campers entering 1st - 3rd. Accommodations are made to segregate younger campers from older campers giving focused attention to age groups though they might be combined in some rehearsals, field trips and final showcases. Some exceptions to your camper's schedule may be approved.
COMEDY CAMPS
$285 1-Week Option
$285 Half Days (Afternoon Only)
$575 Two Week Camps
LOCATION

AGES-GRADES

SESSIONS

Libertyville

Copeland Manor School

801 7th Ave, Libertyville

TWEEN & TEEN CAMPS RUN CONCURRENTLY

4th-8th Grade Camps

Highland Park

Highland Park Community House, 1991 Sheridan Road-Lower Level

TWEEN & TEEN CAMPS RUN CONCURRENTLY

4th-8th Grade Camps
| | | |
| --- | --- | --- |
| | Improv and comedy summer fun! Explore the fundamentals of improv and/or stand-up comedy as taught and performed at Improv Playhouse. Many of our staff members have not ony worked with IP, but are presently performing at the renowned improv and comedy clubs throughout the Chicago regions. You'll develop comedy chops like you've never imagined as well as skills like creative thinking, self-confidence, listening, brainstorming, team building, and communicating to your audience, while having loads of fun and laughs. The final showcase will have you roaring! Our Pro-Improv staff of counselors are great with kids and are all veterans of camping environments. | |
FILM MAKING CAMPS
$575 Two Week Tween Camps
$625 Two Week Teen Camps
Location

Ages-Grades

SESSIONS

Libertyville

735 N Milwaukee Ave

Libertyville, IL 60048

TWEEN & TEEN CAMPS RUN CONCURRENTLY

4th-8th Grade Camps

Filmmaking campers will gain knowledge in every aspect of filmmaking. Our Filmmaking Camp Directors are chosen from professional ranks and some of the top film making schools in the country. They instruct our campers in important elements of pre-production, production and post-production, where our campers learn hands on filmmaking technique through digital technology and professional software. Campers will be immersed in story boarding, shot list creation, casting, shooting and digital film editing.
FASHION AND PRINT MODELING CAMP
LIBERTYVILLE ONLY

1 Week Camps

DATES & TIMES

4th-8th $275

Age Exceptions May Apply

1 week sessions!

9:00 - 3:00pm
| | | |
| --- | --- | --- |
| | Do you dream of becoming a model? This exciting and glam "boot camp" will leave you with a ton of knowledge on how to take the next big step or just have fun. Young ladies and men will be taught everything they need to know about the competitive fashion, print modeling and pageant industry in a week filled with runway technique, role playing, a healthy self concept, visits from pros and a final fashion showcase. We'll collaborate with Amazing Cosmetics and other great retail places around Libertyville. What fun! Each day will focus on new activities that build upon each other! | |
Our camp staff team consists of dedicated theater and entertainment business practitioners who have worked as nurturing leaders in education, camping and their respective fields. Staff members include interns and counselors age 18+, and Camp Directors who oversee each camp location. Our counselors have trained experience in dance/choreo, voice, drama, film, modeling and performance instruction. They enjoy working with children to help them gain confidence, grow as performers, build their interdependent communities and most importantly have FUN!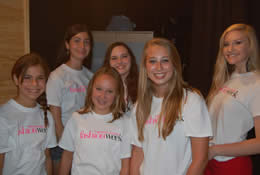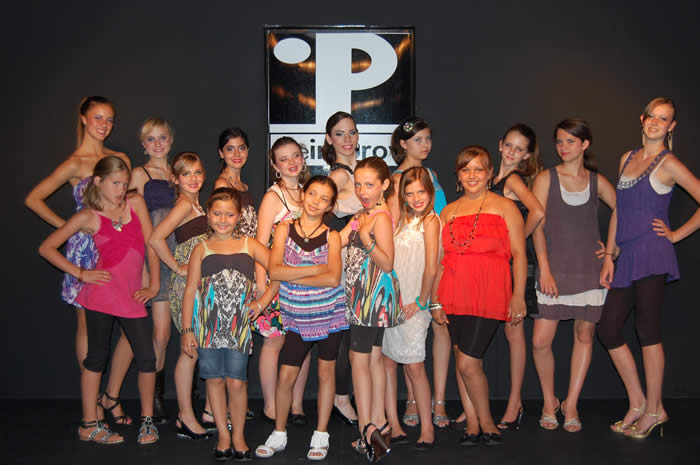 OUR MISSION
Improv Playhouse Performing Arts Camps involve your child in fun filled, local summer programming with stellar professional staff at prices for families looking for flexible choices and discriminating budgets. Each camp session will offer unique training and each camper will have the opportunity to explore and focus upon new paths of creativity in the Performing Arts. Improv Playhouse emphasizes an environment that nurtures every child as an individual artist, challenges aspiring actors and inspires theater beginners. All levels are encouraged to enroll. Programming will not be duplicated from mornings to afternoons where applicable.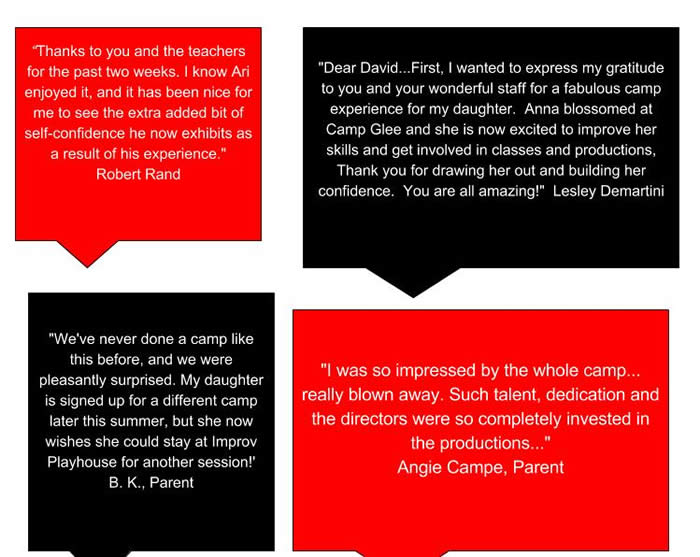 Based on the scores calculated by the ACA, the Board of Directors voted unanimously to classify Improv Playhouse Performing Arts Camps as accredited with the highest achievable scores. Sample categories from Human Resources, Operational Management to Program Design and Activities is assessed by ACA Directors and Administrators. ACA accredits over 2,400 camps. ACA-Accredited® camps meet up to 300 standards for health, safety, and program quality (Safety Tips/Accreditation). As a leading authority in youth development, ACA works to preserve, promote, and improve the camp experience. The association is committed to helping its members and all camps provide:
Camp communities committed to a safe, nurturing environment
Caring, competent adult role models
Healthy, developmentally appropriate experiences
Service to the community and the natural world
Opportunities for leadership and personal growth
Discovery, experiential education, and learning opportunities
Excellence and continuous self-improvement
Improv Playhouse has developed a program rubric based on the ACA standards. The American Camp Association is a community of camp professionals who, for over 100 years, have joined together to share its knowledge and experience and to ensure the quality of camp programs. Just as its membership is diverse and programs distinct, so are the children who come to Improv Playhouse camps to participate in the camp experience. Through what Improv Playhouse teaches, the opportunities it offers, and the example its staff sets, children become part of a sharing community.