David Brian Stuart : Founder and Guy in Charge
David Brian Stuart is the Founder and Executive Producer of Improv Playhouse, the suburban based theater and training center (est. 2000; Libertyville/Highland Park) where several hundred adult/youth students engage in improvisation/comedy studies, musical theater and film making. David is a proud member of SAG-AFTRA (Screen Actors Guild-American Federation of Television Radio Actors). Additional association memberships include NATAS (National Association of Television Arts and Sciences) and IFP (Independent Feature Project). He has been involved in producing and casting independent films most recently holding the title Associate Producer-Casting Director of the Emeritus Production, festival winning feature, "Killing Poe" (Matt Bush, Julianna Guill, Cyrina Fiallo, Sunkrish Bala). Voiceover and on-camera credits include Sears, American Homes, Oscar Meyer, and R. C. Johnson (A Family Company). BFA Directing degree from SIU-Carbondale School of Communications. Mentored in improvisation by Players Workshop of the Second City founder Josephine Forsberg, who nurtured the talents of IO's Charna Halpern, Bob Oldenkirk, Harold Ramis, Bill Murray, Dan Castellaneta (Homer Simpson), George Wendt and Shelly Long. Second City Conservatory graduate and additional training from the legendary, late Martin DeMaat, Mike Gellman and Norm Holly. David and his staff members have personally coached and led leadership and team building workshops for a plethora of Fortune 500 companies and their head honchos. Co-taught adult improv workshops with David Murphy (O'Connor Casting and The Green Room) during Players Workshop years. Movement studies with Plasticene's Dexter Bullard. Musical Improv with Nancy Howland Walker. Regular improviser with IP Touring teams. Favorite performance roles ( behind a microphone) include the voice of David Hassid in the NY Times Bestselling radio drama series, Left Behind Literature. Regular ensemble member of Unshackled, longest running radio drama in airwave history, directed by Tim Gregory, produced by the Pacific Garden Mission-Chicago, allows David to pull off a Robin Williamesque pallete of voices. Recently played George Bailey in IP's "It's a Wonderful Life". Sam Spade in "Maltese Falcon". Directed Joesphine Forsberg's "The Gathering". Coached IP House Teams "Therapeutic Funtillectuals" and "Lost Not Stolen". He is also an active acting coach in the Chicago region.
Colby Adams : Music Director
Colby Adams, a musician from the time he was eight, was born and raised in Omaha, Nebraska. He graduated with a Bachelor of Arts degree in Ethnomusicology from Moody Bible Institute in Chicago, IL. During his time at Moody, he directed the Voices of Praise Gospel Choir and was the Event Pianist for Kenmare Catering and Events. Prior to Moody, he had studied Music Direction for Musical Theater at Columbia College Chicago, collaborating with notable music directors such as Roberta Duchak, Phillip Caldwell, and Andra Velis Simon. He has traveled the world engaging the musical arts of various cultures within Scandinavia, China, Brazil, Tanzania, Kenya, and Canada, ultimately hoping to use various musical genres as a gateway to reach the hearts of people all over the world. Colby credits his music teachers from Junior High and High School for inspiring his passion for music today. Therefore, he is eager to work with the youth at Improv Playhouse so that they may discover the wonderful gift of music in new and exciting ways!
Jayson Acevedo : Touring Team, Stand Up Comedy Kids Instructor, Improv Camp Assoc. Director
Jayson's performance bio reads like a SpaceX rocket's trajectory into the stratosphere, but we digress. His primary relationship with IP is as a developer of social media content as well as a member of the improvisation staff faculty. Jayson is presently Teen Ensemble Director as well as a general adult and youth improv instructor. Jayson has nurtured many young lives through IP's youth outreach, facilitated team building, communication workshops and directed the IP Improv Comedy Camp. He is a veritable pied piper with children (as well as adults) and it is his leadership ability, infectious energy and high integrity that maintains Jayson's status as a true Ambassador of the organization (unless he is gracing the comedy stages of the nation). On the comedy front, Jayson has opened for and/or shared the stage with Tim Meadows (SNL), Chris Redd (SNL) & Jeff Ross (Comedy Central) among others. His comedy has proven to translate well internationally, having told jokes in five different countries, two languages & throughout other comedy festivals, clubs, colleges and shows from LA to New York City, in between & beyond.
Little Known Fact: Jayson does a great Adele vocal impersonation.
Stephani Bakus : Fashion & Modeling Instructor
Chicago-based model Stephani Bakus was scouted at age fifteen by an international modeling scout, and is currently the face of Mixxi G. Accessories. She has also worked for Redken NYC, L'Anza Healing Haircare, and Ulta Cosmetics, as well as having walked the runway for countless designers during Chicago Fashion Week. Stephani was recently featured as Tiara Magazine Supermodel of the Year and nominated for Chicago Model of the Year in 2014. Stephani is also a spokesperson for Live Out Loud Charity for suicide prevention. In addition to her modeling career, Stephani is a recording artist, dancer, journalist, fashion contributor, and actress. She has attended Columbia College Chicago with an emphases on vocal performance and will be transferring to Lake Forest College majoring in Communications and Music.
Shannon Baucus : Improv and Leadership Instructor
Chicago-based improviser and performer Shannon Baucus grew up at Improv Playhouse, went on to graduate from the College of Charleston with a Communications degree and a degree in Spanish Language and Literature from Universidad Anonio de Nebrija. Now that's a combo any performer would envy! One of Shannon's deepest passions is being an advocate for mental health awareness in the state of Illinois. Promote healthy living and platform through humor therapy programs that involve education on mental health and improv skills and techniques to integrate joy and laughter into the lives of those who need it most. Her dedication The Miss America Organization has nurtured some of her greatest skills: Public communication, working with special needs students, mentoring and exemplifying ideals that serve as an example to younger women. Additional training occurred most recently under the splendors of The Second City Training Center-Chicago.
Sam Barbaro : Improv Instructor, House Team Performer, Traveling Team
Sam Barbaro is a Chicago native and first generation American, raised and tormented by Sicilian immigrants in the Northwest Suburbs. Received a B.S. in Communications from the prestigious Northern Illinois University. Trained and graduated from the Second City Conservatory, IO and The Annoyance Theater. Sam was fortunate enough to study improvisation under Steve Carell and the late great Del Close. Currently Sam can be seen performing at different venues such as—IP's house and corporate teams, Greenroom Improv and Comedy Sportz (Twitch and live) where he can flex his improv muscles, which are much more defined than his actual physical muscles. He has experienced great joy teaching Improv at Harper College, CYT camps and corporate events and now at IP.
Ishita Bhama : Improv Coach
Ishita grew up singing, dancing, and acting! She is currently at Loyola University Chicago getting her B.A. in Theatre and even had the opportunity to train at the London Dramatic Academy for a semester. She loves it all, but improv has a special place in her heart! She first started improvising when she was a sophomore in high school when she joined Adlai E. Stevenson High School's Failed Presidential Candidates. She is now a three year member and the Co-President of Loyola's improv team, Loyola Latchkey Kid with whom she performs with at the pH Comedy Theatre every Thursday night! She also loves improvising on her three-lady improv team The Third Wheel Gone M.I.A. Ishita continues her improv training at the Annoyance Theatre and is absolutely loving every single silly second of it. At the Improv Playhouse, Ishita played on the college team Alma Mudder and often played with Battlefield Smurf. She has Teacher Assisted Youth Theatre classes and Musical Theatre camps at Citadel Theatre as well taught and Directed the Improv Camp at the Improv Playhouse. Ishita loves teaching so much that after graduating with her Theatre degree, she is on to get her Master's in Elementary Education!
Little Known Fact: Ishita has lived in 8 different places while growing up! She is a woman of the world!
Caryn Brieschke: Musical Theater Director/ Workshop Instructor/Teaching Artist
Caryn has been teaching students from kindergarten through college and directing theatre for youth for over 25 years. She began her theatre journey while in 5th grade at the Children's Theatre of Western Springs and continued performing there through high school. Her passion for theatre led to complete a BS in theatre, with a youth theatre emphasis, from Illinois State University. Caryn then left the Midwest to pursue an MFA in Theatre for Youth from Arizona State University. After graduation, she found herself back on the campus of Illinois State University, where she taught theatre for youth to education majors and theatre students for more than a decade. During this time she also worked as the Creative Arts Coordinator for the Center on Deafness, directing shows performed in American Sign Language with voice interpretation. In 2008 she co-founded CHAOS, the Community House of Arts in Ottawa, developing community programming, teaching and directing productions for the community. Since moving to Lake County, she has volunteered her time at assisting with costuming at a local high school and served as Drama Faculty for summer programming. Caryn is thrilled to have found a new home at the Improv Playhouse! When not creating theatre experiences, Caryn works as a sign language interpreter with her favorite assignments being- you guessed it- Interpreting live theatre. Caryn has also taught puppetry, storytelling and loves creating a variety mixed media art.
Justin Callis : Musical Theater Director/ Music Director/ Vocal Coach
Justin has been truly excited to join the Improv Playhouse faculty where he most recently helmed the Improv Playhouse Broadway Bound program in Highland Park. He has a special gift in performing arts education and vocal coaching. Justin is a composer and teaching artist in and around Chicago. As founder and Artistic Director of Artists Giving Back, he helmed their inaugural production of "Rent" in honor of World AIDS Day 2015, and oversees their continuing cabaret series, "AGB Sings!". With Storycatchers Theatre, he worked for many years with incarcerated youth creating original musicals. He has performed with Chicago Opera Playhouse, and toured the country with Child's Play Touring Theatre. He is the Music Director at Community Christian Church in Lincolnshire, and a frequent soloist at Temple Chai in Long Grove and K.A.M. Isaiah Israel in Hyde Park and has coached students at The Stage School in Park Ridge.
Diane Christiansen : Acting Coach
Diane Christiansen began coaching actors in 1992. This year, CHILDREN IN FILM lists her as the "#1 Top Rated Acting Coach in Hollywood" for kids and teens. She was also named "One of the Top 3 Acting Coaches in Hollywood" by the YOUNG PRESIDENTS ORGANIZATION in NYC. The last three years, Diane was voted "One of the Top 10 most effective Coaches in Hollywood" by Actors Access . Recently selected to appear as Acting Coach on Hit Reality TV shows, "FAKING IT" and Danny Bonaduce's "MY KID'S A STAR" ON VH1. A graduate of the Strasberg Institute, she was mentored by Academy Award Nominee, Sally Kirkland and the late Joseph Bernard. She has appeared with the Rockettes at Radio City Music Hall in NYC; danced with Siegfried & Roy in Las Vegas and on NBC TV specials, she has been featured on the Merv Griffin Show and hit series "Vegas". As a TV & Film actress she has worked with Angelina Jolie, Corey Feldman, Adam West, Orson Welles, Stacy Keach, Pia Zadora, Ann Margaret, Jon Voight, Dom DeLouise, Joan Rivers, Robert Urich, Billy Zane & Fred Durst. .2011 - 2014 WINNER - Backstage West's Readers Choice Award - voted - BEST ACTING CLASSES FOR KIDS & TEENS!!
Little Known Fact: When Diane turned 18 she began a world tour with the Rockets!
David Cocks (aka David Doane) : Performer/ Improv Coach
Improvising and acting throughout Illinois for over a decade, David has performed and taught with Improv Playhouse since 2011 where he has been one of Improv Playhouse's most sought after youth instructors. David has been a member of the Improv Playhouse Touring Teams, Improv Playhouse Main Stage Performers as well as an Associate with the mprov Playhouse Team Building staff. We appreciate David's humor, high integrity world view and his integral part of the Improv Playhouse Community.
Sarah Cushman : Former Musical Theater Director/ Workshop Instructor/Teaching Artist
Sarah is a graduate from Furman University with a BA in Theater Arts. She is one of those youth directors and actors with whom we love to have on staff... a gifted, process oriented performer and director who is especially adept at creating a nurturing and productive environment for youth. she began with IP as a Co-Director for our Fall Sessions of The Jungle Book, Beauty and the Beast, and our Acting Conservatory for Teens Showcase. Sarah has worked at the Florida Repertory Theatre in several capacities including Camp Director for Elementary and Junior High students and is presently interning at Adventure Stage Chicago. Sarah has also engaged as one of the key actors in the Improv Playhouse's Theatre for Young Audience's Program, which travels around the Chicagoland Area to schools, libraries and corporate day cares.
Austyn Davis : Former Musical Theater Director/Choreographer/ Workshop Instructor/Teaching Artist
Austyn Davis is a recent graduate of the University of Mississippi, where she earned two degrees in Theatre Arts and Communication Sciences and Disorders. Austyn has previously worked as a choreographer, director, and teaching artist at Florida Repertory Theatre where her favorite credits included The Lion King Jr., Seussical, Jr., and Legally Blonde, Jr. She holds nine nominations from the Kennedy Center American Collegiate Theatre Festival for stage management, directing, and property design. Austyn was last seen as a featured dancer in Mississippi: The Dance Company's contribution to the National Water Dance Project. Like Princess Fiona, Austyn is a morning person. She loves running, eating peanut butter out of the jar, and singing/yelling show tunes at the top of her lungs. She is excited to make the move to the windy city and to start working with all of the students at Improv Playhouse!
Lara Dohner:Former TYA Creative Director/Teaching Artist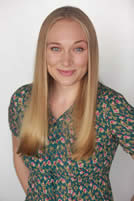 Lara is a 2015 BFA graduate of The Conservatory of Theatre Arts at Webster University, St. Louis, MO. Lara has worked extensively with educational outreach and youth programming, from being the Drama Director at Homes for the Homeless organization in NY, to touring the country with Missoula Children's Theatre as a Tour Actor/Director. Her primary area of expertise lies in acting and teaching artistry, and she is excited to use these skills in her work as the new TYA Creative Director at Improv Playhouse. She has also taught for the IP Performing Arts Camps as well as performed with the TYA touring team!
Chicago Theatre credits include: Metropolis Performing Arts Centre in A Christmas Carol (Mrs Cratchit/Ghost of Christmas Future), City Lit Theater in Prometheus Bound (Daughter of Oceanus), Oil Lamp Theater in The Last of the Red Hot Lovers (Bobbi), The People's Republic of Edward Snowden (Natasha), The Dining Room (Actress #2), (re)discover theatre in For One (Ensemble), A Dead Whale Productions in Apocalypse Twins (Actor B), AlphaBet Soup Productions in Peter Pan (Mother Darling/Pirate), Cock & Bull Theatre Co., Lecherous Honey (Regina/Johanna understudy), The Savoyaires Ruddigore (Ensemble), as well as performing with Improv Playhouse in It's A Wonderful Life: A Radio Play (Violet), Mini Masterpieces (Zaroff/Ensemble), Stone Soup (Roxanne), and The Lion, The Witch, and The Wardrobe (Lucy).
Little Known Fact: At the ripe age of 4 yrs Lara received 2nd Place in the Little Miss Calmer Pageant for her beautiful rendition of "Part of Your World" (Little Mermaid), yet she remains embittered given the 6yr old 1st Place Little Miss Calmer winner merely sang "The Wheels on the Bus".
Nicole Frier : Improviser, Actor, Coach
Pittsburgh native Nicole Frier draws on her study of the human condition for her character work. After earning a BA in Psychology (MCL) from the University of Notre Dame, she completed an MA in Social Science at the University of Chicago. She specialized in the Anthropology of Food, particularly how we brand ourselves and mark celebrations through comestibles. She's a lyrical pro, and is skilled at rap and music improvisation. A graduate of both the iO & ComedySportz training centers, Nicole has performed at the Chicago Improv Festival and Sketchfest. Favorite improv and sketch teams include Funny Bones Improv, Happy Karaoke Fun Time, and ComedySportz's BattleProv. Nicole's corporate work has focused on customer service and training. Improvisation is indispensable there, as well as with her busy young boys at home. At the Improv Playhouse, you can find Nicole on the travel team and onstage. She is represented by Ambassador Talent in Chicago.
Little Known Fact: Nicole sang in a cover band in Illinois, danced hula in Indiana, was drum major of a marching band in Pennsylvania, and sat on a killer whale in Ohio.
Becky Keeshin : Director and Choreographer
Becky is a Chicago-based actor, singer, and dancer that has grown up in the area her whole life. Originally from the north suburbs of Highland Park, Il., where she was a standout student and actress at Highland Park High School, she discovered theater at the age of six and was able to perform in educational, community, and professional theatres throughout her childhood. In June 2017, Becky received her BFA in Acting from The Theatre School at DePaul. Becky has been the Musical Theater Director at the North Shore based Improv Playhouse Performing Arts Camps, Director of the Broadway Bound programs and when not performing, Becky enjoys traveling, reading, working with children, scrap-booking and playing the ukulele. Among many other things, she loves pizza, red licorice, her two older brothers and tiny dogs. She is represented by Grossman and Jack Talent.
Rachel Kwiecinski : Administrative Manger/ Performing Artist
Rachel Kwiecinski received her BA in theatre/Minor in Art from Saint Mary's University of Minnesota and her MA in Shakespeare from the University of Kent in Canterbury, UK. Upon returning to Chicago, she worked with Sleep No More NYC, Adventure Stage Chicago, as the Production Script Assistant for the world premiere musical Hazel at the Drury Lane Theater, as an educator with the WIP Training Center, and with the Bingham Camp Theatre Retreat (now Live & in Color) in Connecticut as an arts admin and print designer. Currently, she is the Administrative Manager for the Improv Playhouse and the Design and Marketing Associate for Live & in Color, where she helps develop new musicals. Rachel is a Disney Parks Enthusiast and also a trained artist, drawing and painting in her spare time. She recently gave her dissertation presentation at BroadwayCon in New York City!
Little Known Fact: Rachel once sang happy birthday to Stephen Sondheim in London.
Ashley Lanyon : Youth Director, Choreography
ASHLEY LANYON is a proud graduate with a BFA in Acting and Dance from the Boston Conservatory. Ashley has been a wonderful addition to the Improv Playhouse faculty having help choreo and assistant directing in several youth productions. As a performing artitst Ahsley recently played several roles in the Mercury Theatre production of Mary Poppins (Katie/Nanna/Ensemble). Here are a few more: Crazy For You (Drury Lane Oakbrook); Nice Work if You Can Get It (Theatre at the Center). Regional credits include: South Pacific (Westchester Broadway Theatre, NY);Le Cabaret Grimm (NY Musical Theatre Festival); Our Town (Green-Wood, Brooklyn, NY); and two seasons with Peninsula Players in Door County, WI. Go see her during the summer... you'll see her strutting her stuff under the pines and between the birch trees!
Sheila M. Lin: Improviser, Voice Actor, Touring Team, Improv Instructor
Sheila M. Lin trained at the triforce of improvisation (Second City, iO Chicago, and Annoyance). She is a founding member of Random Fandom, a nerd-based improv team, and performs weekly with the Improv Playhouse House Team. In addition, she travels and performs around the Midwest with the IP Touring Company. Sheila has had the honor of performing at The Endurance Improv Festival, the Detroit Improv Festival, the Green Bay Improv Festival, and the Grand Rapids Improv Festival with different teams. She is also an accomplished voice actor (check out her like page: Sheila M. Lin - Voice Actress ), represented by Big Mouth Talent in Chicago and The Polygon Group in LA.
Little Known Fact: Sheila attends anime and comic book conventions.
Danielle (Coody) Lopez : Director and Choreographer
Danielle Lopez is originally from Tulsa, Oklahoma. Danielle obtained a B.F.A. in Theatre from The University of Oklahoma and a B.F.A. in Dance from The University of Central Oklahoma. For Improv Playhouse, Danielle directs and choreographs productions in Highland Park and Libertyville. She is a teaching artist, director, choreographer and scenic painter for Metropolis Performing Arts Centre. She directs a dance program for JCYS in Buffalo Grove. In Chicago, she served as a ballet and tap instructor for ARCC Ballet & Dance for 4 years. In Oklahoma, Danielle performed professionally with The Pollard Theatre, The Lyric Theatre, Carpenter Square Theatre, The Jewel Box Theatre and The Oklahoma City Theatre Company. Favorite roles include Ti Moune in the Oklahoma premiere of Once On This Island; Evelyn Nesbit, Ragtime; Alice Sycamore, You Can't Take It With You; Little Red Ridinghood, Into The Woods; Belinda/Flavia, Noises Off!; Peggy, Godspell. Danielle served as a Resident Actor/Choreographer for The Pollard Theatre, as the Theatre Director for J. Rogers Performing Arts Studio, as a modern dance instructor for Cynthia Poteet Little Theatre and Sacred Heart Catholic School. As a dancer, Danielle performed with the Kaleidoscope Dance Company and performed professionally with Perpetual Motion: Modern Dance Oklahoma, Inc. Danielle has been with Improv Playhouse since 2011.
Cory McMenomy : TYA Creative Director
Cory McMenomy is a Chicago-based director, actor, and teaching artist. Originally from Rosemount, Minnesota, Cory earned his B.A. from University of Wisconsin-Eau Claire where he studied Theatre with a minor in Education Studies. Cory is thrilled to be stepping into this position after previously working with Improv Playhouse TYA on Chicken Little (Chicken Little), The Lion, The Witch, and The Wardrobe (Peter, Various), and The Giver (Assistant Director). Prior to working with Improv Playhouse, Cory has worked with Children's Theatre Company in Minneapolis, Minnesota and Goodman Theatre in Chicago. Cory is excited to continue his journey with Improv Playhouse!
Claudia Martinez : Teaching Artist/Corporate Team Building Facilitator/ Actor-Improviser
Claudia Martinez is a well-rounded artist, with skill sets ranging from improv to acting, to stand-up comedy, and the camera is no stranger to her. She hails from the lush horse country haven of Elgin, IL. She's a professionally working actor in Chicago; trained in acting and comedy (and also performs regularly) with the Improv Playhouse Touring Teams, at The Second City, i.O Theater, and The Annoyance. She's performed with several house ensembles and duo's at i.O., The Second City as an ensemble member writing and acting in four original revues. She is a regularly utilized teaching artist with Improv Playhouse Outreach as a teacher and facilitator as well as teaching at risk youth the fundamentals of improv and comedy for the Second City Training Center. Claudia has been fortunate to join the Improv Playhouse team building division, PRIMED (Positive Reinforcement Implementing Maximum Employee Development), lending her real-world business experience and acting to corporate industrial events including Abbvie, Abbott, Bosch,Baxter, Capital One and on down the Frotune 500 alphabet. With Second City she has lent her commercial acting and business acumen to such projects as Holiday Inn Express, The Live special Clorox Ick Awards with Rachel Dratch, and the Nationally toured All-State sketch show 'Drive it Home'. Other accolades include the "Five to See" by Metro Mix, The Reader magazine and Time Out's Recommended shows, citing "the richest most cleverly surprising shows seen in years." -and- "if these routines had the benefit of full sets and costuming they'd stand up against anything on TV". She's also had the honor of performing at the TBS Just For Laughs Festival, New York UCB Theater, NY, LA, Chicago and DC Comedy Festivals and you just might have caught a glimpse of her in a few national commercials.
Adam Mizner : Film Instructor
Adam Mizner is a production/post-production audio specialist and filmmaker based in Chicago, IL. Adam was born in Rockford, Illinois and obtained his Associate of Arts with Honors at the local community college Rock Valley College. He also earned a Media Specialist Certificate from the school before transferring to Columbia College Chicago in 2011. It was there Adam graduated with a Bachelor of Arts degree in Audio Arts and Acoustics while focusing on Audio for Visual Media. While attending school, Adam worked as a production and post-production sound mixer on numerous student, independent, and commercial film projects. Since graduating, he has worked on Columbia College Chicago's "Shoot Your Spot Shot", feature length films "HUNTER" and "Dearest Jane", a promotional live event for the French clothing company Hermes, as well as work on multiple independent short films. Adam has taught multiple Improv Playhouse Film Intensives and Film Camps for Improv Playhouse in Libertyville and Highland Park.
Jessye Grace Mueller : Improv Coach
Jessye Grace Mueller is an Improv Playhouse Touring Company member, a Director of the IP Improv and Theater Games Day Camps in Libertyville, and has had the pleasure of directing the Improv Playhouse Junior, Teen, and College Ensembles as well as instructing many of our students. A graduate of Indiana University, Jessye has a BA in Theatre and Drama, and has been improvising for over 13 years. Jessye is a graduate of the Conservatory at the Second City Training Center in Chicago, a company member of Improvised Jane Austen (Bughouse Theatre) in Chicago, and a member of the improv ensemble The Dewey Decimals. She is an alumnus of the Second City Youth and Teen Ensembles, the Improv Playhouse Teen Performance Ensemble, and the Piven Young People's Company. She has also studied with New York University's Tisch School of the Arts, Experimental Theatre Wing. Recent credits also include Call Me Never as a contributing writer and cast member for the Annoyance Theatre Triple Feature.

Jillian Elizabeth Mueller : Improv Coach
Jillian E. Mueller is a Chicago-based director, writer, performer, and lyricist. She worked as a teaching artist, performer, and workshop facilitator with Improv Playhouse since 2007, and is an alumn of the Teen and Youth Program! Mueller also currently works at The Annoyance Theatre where she is a Resident Director, instructor for AP 1 classes, and performer in the long-running improv show Trigger Happy (Directed by Mick Napier). She has directed, co-written, and provided lyrics for three original musicals at The Annoyance; Ask Your Doctor: A Pharmaceutical Musical, Slamazons!, andAngela of Death. Past performances and original works at Annoyance also include the sketch shows Loose Cannons and Gravitational Pull. Recent projects around Chicago include serving as the Assistant to the Director for Second City's 106th Mainstage Revue: Dream Freaks Fall From Space, Director for Engage! A Choose Your Own Sci-Fight Adventure at Theatre Wit, and Performer and Workshop Facilitator with the Improv Playhouse touring team. Mueller holds a BFA in Theater from the University of Illinois, and is a graduate of the Second City Directing Program, Second City Conservatory, the Annoyance Program, Tisch School of the Arts ETW Summer Program at NYU, and is an alum of the iO Harold team Sonis. She currently works as a freelance director, teaching artist and performer.
Little Known Fact: Jillian loves to freestyle rap, and has been known to break it down both on and offstage, yo.
Mansie O'Leary : Youth Theatre Teaching Artist
Mansie has been a Musical Theater Teaching artist since 2009, and has worked on 12-14 musical theater productions a year. She is a much sought after designer of custom costumes for competitive figure skaters, rhythmic gymnasts, dance and poms teams, as well as for the theater. As the mother of a professionally trained figure skater at the Senior Ladies level, Mansie understands the dynamics of youth schedules and the the balance of life activities. In her work for Improv Playhouse, she focuses on show specific warm-ups which include diction, correctness of tone and rhythm for vocals; specific musical theater dance steps and combinations, plus rhythm work for choreography. She has conducted the Triple Threat workshop for us as well as act as director/choreographer for our Broadway Bound workshop/showcase version of Tangled this summer. Mansie is a graduate of the University of Illinois with a BFA in Theater Set and Costume Design, and has studied classical voice and piano. In addition, she has won several awards for team building. Mansie is also available for individual vocal instruction.
Abby Pajakowski : Improv Coach
Abby Pajakowski is a multidisciplinary performance artist based in Chicago. She has performed with her improv team, Get Quick, at various theaters including The Annoyance, iO, and The Playground. She is also a working clown, studying under Dean Evans and Adrian Danzig and has performed her two-person clown show, The King, all around Chicago, recently at The Neo-Futurarium. Abby loves creating communities for new, risk-taking work and is a founder, producer, and performer in Potluck, a monthly variety hour at The Frontier. Abby has taught acting, improvisation, and devising at NHSI Theater Cherubs program and Mudlark Theater Company. She is a graduate of Northwestern University with a B.A. in Theater with a concentration in Adaptation and Devising.
Samantha Pinchard : Musical Theatre and Vocal Instructor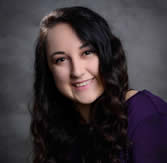 Samantha Pinchard is an award winning performer, director, and educator from Racine, WI. She holds a BSE in Theatre Education and a BA in Music from the University of Wisconsin-Whitewater. Samantha has been a standout singer and actress from a very young age in educational and community settings. Performance credits include: A Midsummer Night's Dream (Hermia), Blithe Spirit (Ruth Condomine), Twelfth Night (Olivia), The Addams Family (Morticia). Samantha serves as music director and vocal instructor at Improv Playhouse in Libertyville, IL where she has music directed over 10 productions including Once On This Island, The Lion King, Matilda, The Addams Family, and The Little Mermaid. Additionally, she works as a teaching artist for the Milwaukee Repertory Theatre and teaches private voice lessons.
Corliss Preston : Teaching Artist/ Voice Over/ Acting Coach
CORLISS PRESTON was trained at Indiana University by the wonderful Howard Jensen under the leadership of R. Keith Michael and the BRISTOL OLD VIC Theatre School in England where she studied with two British renown acting teachers – Rudi Shelly and Nat Brenner. Corliss has joined the Improv Playhouse faculty through our voice-over workshops and as an acting coach. She has worked as a professional actress in NYC (Acting and VO Talent) as well as Regionally for the last 30 years and is currently in Chicago. She has taught at Harvard summer school, New York University (10 years at Playwrights Horizons Theatre School), various camps during her seasons with Shakespeare Festivals and continues to coach privately.* Since she has been in Chicago, her interests have expanded to Playwriting, Directing and Sound Design. She has created theatre pieces for Visual Artist's Openings in River North in order to invite the audience into their paintings. She has also gotten her feet wet Producing and wants to continue to expand her knowledge of all aspects of Live Theatre. Her greatest desire is to continue to grow and do what she loves in order to pass on what she has learned to the next generation.
Susannah Stengel : IP-Outreach Generalist and Directing/Education staff
Susannah Stengel, IP-Outreach Generalist and Directing/Education staff, received her B.A. in Theatre from Grinnell College, where she performed improv in dorm lounges, milked goats in Shakespearean comedies, taught playwriting in prison, and inhaled live theatre in London. She moved to Houston and founded a middle school drama program based on the social and emotional benefits of ensemble-driven improvisation. Surrounding herself with young minds intent on self-improvement inspired Susannah to obtain her Master's Degree in Theatre History, Theory, and Literature at Indiana University, Bloomington. There, Susannah grew as a director, scholar, performer, and improv artist, but always found her greatest happiness and strength in theatre game play. She funneled this passion back into her Houston classroom, where she taught middle school, high school, and college level theatre classes, and created environments of shared joy and trust. Susannah is a playwright, educator, director, performer, and an adamant believer in the transformative power of live storytelling.
Kenzie Smith: Teaching Artist/ Education Staff/Improv Teacher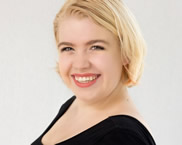 Kenzie is a BFA graduate of Northwestern University Theater and, hence, has trained under some of the finest instructors in the country. She is also a graduate of NU's infamous High School Chrubs program and studied at the Second City Summer program. One of her certifications and expertise is stunts. She has further training in circus performance, advanced dance, she is a choreographer of fights, an advanced martial artist, a writer of novels and plays, a designer of games, a student of mythology, military history, magic, and healing, and a wanderer of the world. Kenzie has just returned from circumnavigating the globe, stopping for a few months in rural China to study Chinese Martial Arts and in Iceland for an Artist Residency at Listhús. She has studied at the International Stunt School in Seattle. And currently works at Bristol Renaissance Faire's RenQuest! Kenzie recently taught the 2018 -2019 Fall, Winter and Spring Sessions of Showstoppers and teaches the Junior and Teen Improv Classes.
Paul Whitehouse : Teaching Artist/Corporate Team Building Facilitator/ Actor-Improviser
Paul is a Chicago based actor, improviser, teacher, and storyteller who has been with Improv Playhouse since 2008 in various roles as a teaching artist, sales developer,, team build facilitator and performing artist and improviser. His on camera work has included commercials, industrials, and independent films. He has traveled the country performing over 500 shows for young audiences. Most Fridays you can see him perform in BATSU!, an improvised Japanese game show. Every other Saturday, Paul creates work with families Play 'N 90 at the Goodman Theatre. This program provides families with children ages 5 to 12 the opportunity to create a play together in 90 minutes. It is Paul's passion to empower youth through creative arts so that they may develop as people and artists. Since 2009, Paul has served as a teaching artist for the PlayBuild Teen Program (formerly General Theatre Studies) at Goodman Theatre. Paul implements the improv and comedy curriculum for the program, and he devises and direct scenes for an original play created at the end of each summer. In the summer of 2013, Paul was appointed Company Director of Child's Play Touring. As Company Director, he oversaw the creation of over 100 shows based on the writings of children. Paul also taught short and long term acting and creative writing residencies in classrooms in Chicago and across the country. Paul stepped away from this full time commitment in summer of 2014 but continues to aid in casting, directing, and touring. He currently is on staff with Beverly Arts Center teaching Creative Drama in elementary schools and Pegasus Theatre teaching playwriting in high schools. He also leads biweekly workshops with families at Goodman Theatre. Paul's leadership has been especially appreciated as a lead facilitator in team building events for major Fortune 500's contracting Improv Playhouse for their services through its division, PRIMED (Positive Reinforcement Implementing Maximum Employee Development).