We help organizations to activate creativity and team synergy
inspiring measurable improvement in their soft skills
and performance outcomes.
=

TEAM BUILDING &

DEVELOPMENT
To complete your individualized program questionnaire and be on your way to achieving your team building needs... CLICK HERE!
or Call iP at 847-968-4529
The Improv Playhouse has created unique, one of a kind experiences that encourage all participants to open up and become a One For All and All For One Team. "It's a great way to let loose and get to know your group in a new way." Our clients are saying we provide "The Best Team Building Event that we have participated in"
IP PRIMED®
Your Actionable Edge for Team Building
Positive Reinforcement Implementing Maximum Employee Development
CLICK HERE FOR THE IP-PRIMED PROMO
WHAT WE CAN DO FOR YOU
Improv Playhouse enhances the TRAINING and LEARNING function of your organization. We call this "Applied Improvisation."
CUSTOMIZED FOR YOUR NEED:
Improv Playhouse Team Building will customize a workshop, lunch and learn, or create a workshop scaled to your need. No matter the size of the group, time frame, or objectives. We can maximize your staff's potential by focusing on these principles:
Or we can customize our objectives to fit your group's needs
Our Previous Clients

and their Experience
Our clients have included divisions and employees from:
ABBOTT, ALBERTO CULVER, ABBVIE, DEAN WITTER, DISCOVER, GENERAL MILLS, GRAINGER, HEWITT, KRAFT, MONSANTO, MOTOROLA, QUAKER, SAP, TETRA PAK
SAP and Microsoft C-Level Sales and Pre-Sales Midwest Division, Miscellaneous Comments

"Thanks for a great evening - the opportunity to "be creative" in a different format with people we don't always spend "fun" time with.Great excercises.created a nice way to encourage people to open up and give of yourself for the greater good - one for all, all for one. Far surpassed what other organizations have brought to our table. David Stuart led one of the Best Team Building events I have participated in.

"The improv comedy team (from Improv Playhouse) was great. It's so amazing that they can come up with the material so quickly. What I thought was going to be a work function turned into a party! The improv performance was by far the highlight of the day"

Leslie K. Baxter International

"This was the best team building exercise that our group has ever done. It was truly memorable and life changing. Even the individuals who we assumed would not participate blew others out of the water as this really catered to those trying to break down communication barriers. Thank you very much David and the Improv Playhouse team!"

Libby K., Abbott Labs, Global Access Administration

"I just wanted to say thank you so much for all of your help in planning our event last night! It turned out beautifully and everyone had such a great time—it was the perfect team building event for our group. Again, thank you for all of your help, this was a great and worthwhile experience for us!"

Alese Campbell Executive Director GLMV Chamber of Commerce

"What connects community, entertainment and delivers an effective business message? David's "in-charge" leadership of the Improv Playhouse. David's commitment to his team and their development is exemplified in the quality and depth of the performances as well as their compassion. My recommendations to any business or organization looking for training or entertainment that is darn right fun, book soon or you will be on a wait list."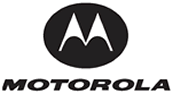 And there's more!
Astellas Pharma
Avery Corp
Baxter
CDW
Capital One
Fujisawa
Hollister

Lake Forest Graduate School of Management
Monsanto
Pfizer
Principal Group
Provena Health Care
Workplace Solutions
office/studio: 116 w. lake, libertyville, illinois 60048 • 847.968.4529 • 847.968.4530 fax • E-MAIL
black box space - theatre: 735 n. milwaukee avenue, libertyville
north shore training space: 1991 sheridan road, highland park, illinois 60048